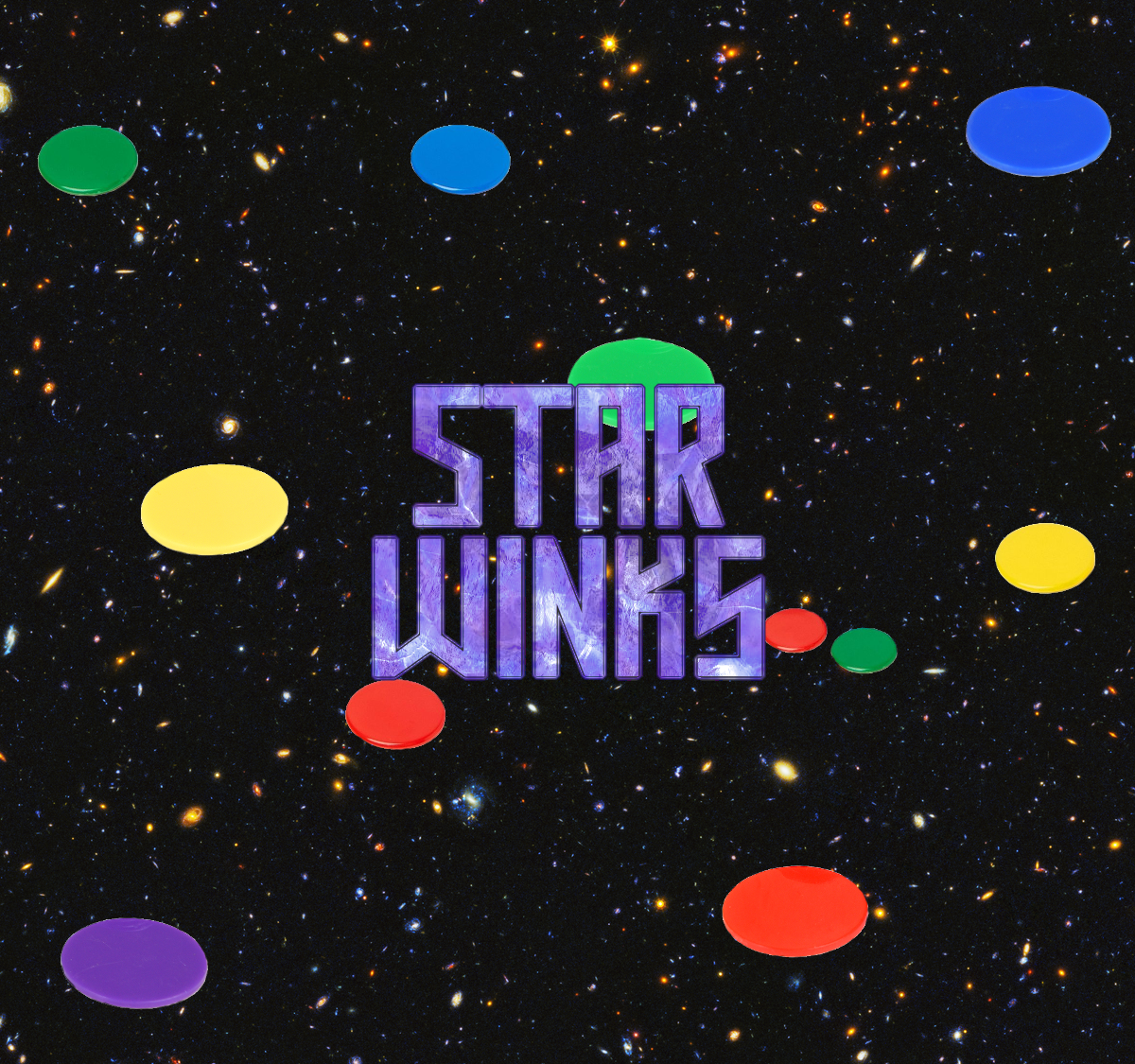 Star Winks
G4G-6001
Star Winks presents a new twist (or should that be flip?) on starship combat.
Now you can fight battles between fleets of spacecraft, using tiddlywinks to resolve what happens. 
Star Winks blends together fun with tactics to produce something where skill and planning are important, but without being overly serious or complex.
Is this the final frontier of miniature wargaming?
More Details
A miniature wargame for two or more players.
Use whatever starship minis you already have, or simply print some cardboard counters, and use them. The rules also require 1d6 (a normal, six-sided die) and a set of tiddlywinks.
Beta Version
Currently Star Winks is in 'open beta', which means that this is not the final version of the game. However, your feedback will help improve and refine it.
Plus, naturally, anyone who buys it now will get the latest version (including the final release) as they happen. So, when the game expands and becomes more polished, even if the price goes up anyone who has already bought it will get the latest version at no extra cost.